Overview
Location: Italy; 45.84°N, 7.58°E
Operational Management: Environmental Protection Agency of Aosta Valley, Italy
Purpose/Scientific Focus: Torgnon Basin is located in Aosta Valley, on the Italian side of the European Alps. It consists mainly of two observational sites located in an alpine grassland and a larch (Larix decidua) forest. Sites were established in 2008 as long term ecological research sites to provide science-based evidence for decision-making on climate change impacts, water management, biosphere and carbon cycle. Collected observations and ancillary data have been used as test-bed to help resolve deficiencies in hydrological, snow, ecological and carbon cycle models in the mountains.
  
Characteristics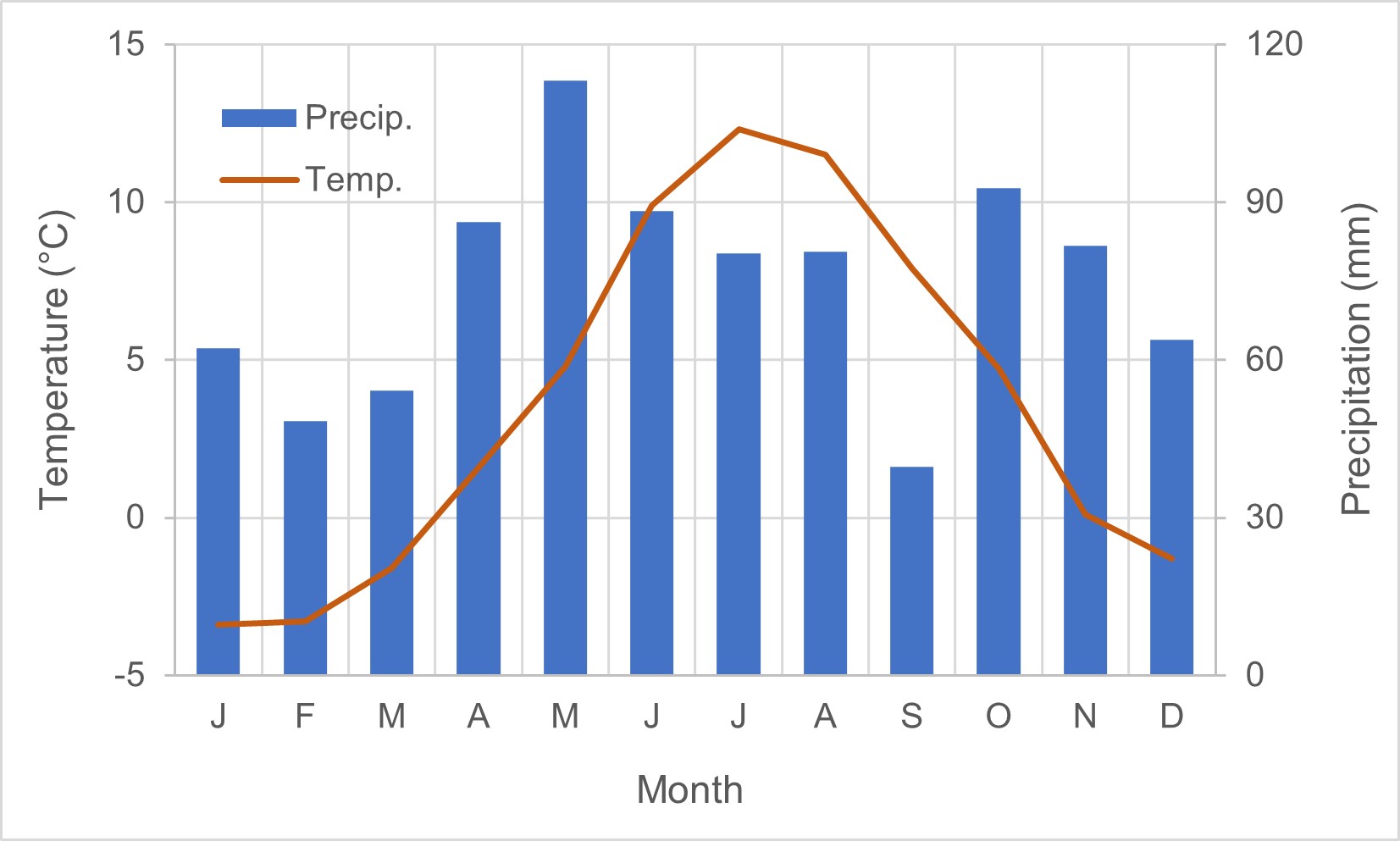 Location (Physiographic Region): North-Western Eurpoean Alps. 
Area: ~20 km2 
Elevation: Min. 1,800 m to Max. 3,200 m  
Description (Physical–Ecological–Climatic Characteristics): Mountainous landscape with a complex geology and glacial history, and thick till deposits. Sporadic permafrost at high elevations and north-facing slopes (~5% of the basin). Alpine climate; conditions are somewhat continental (low precipitation in summer) as the basin is situated close to the east-west axis of the main valley. Distinct ecological biomes include alpine vegetation, meadows and grasslands and coniferous forests.   
Drainage/River System: Main stream (Petit Monde) within the Dora Baltea River Basin, part of the Po River system.
Site History/Historical Context: Initiated as a long-term multidisciplinary research project in 2008.    
Glacierized Area (% and year(s) measured): No glaciers, but some small perennial snow drifts on leeward slopes at high elevations. 
Main Land Cover(s): Coniferous forests, grasslands, open meadow and shrub tundra at the higher elevations, and exposed alpine areas with mostly bare rock at the highest elevations.  
Lithology/Soils: Primarily metamorphic acidic rocks capped by a mantle of till on average 0.5-2 m thick, as well as glaciofluvial and glaciolacustrine deposits. Well drained soils with coarse parent materials. Surface organics commonly extend to depths of 0.3 m. Main soil types: podzol, cambisol, inceptisol. 
Mean Annual Temperature: 3.66°C 
Mean Total Annual Precipitation: 891.5 mm
Snow Characteristics: Above treeline, snow is highly redistributed due to wind and blowing snow—deep drifts form on leeward slopes and in sheltered terrain. Seasonal, dry snow, high density in late winter (Apr-May). Frequent dust depositions. Snowmelt dominated runoff with peak flows in late May or early June and low flows in Jan-Feb.
Accesibility: Road access by truck/ATV in summer and snowmobile in winter. Nearby accommodation available. Major airport at ~150 Km (Milan, Turin) 
Years of Data: 2008 to present 
Stations & Observations
Observational Stations and Sites
Type
Station Name
Latitude
Longitude
Elevation
Notes/Details
Meteorological
IT-Tor
45.8444°N
7.5781°E
2160 m 
Grassland
Meteorological
IT-Trf
45.8238°N
7.5609°E
2150 m 
Eurpoean Larch forest
Field Observation Campaigns and Other Measurements
Measurement
Instrument Description
Spatial/Temporal Resolution and Coverage
Notes/Details
Terrestrial Laser Scanner
UAV Sensors

senseFly eBee X; DJI Matrice 300; DJI Phantom 4 PRO, RTK and MS; Mavic Dual; Mavic 3 Pro; Matrice 210 V2 RTK; Inspire 2 

yearly

Time-lapse Photographs
phenocam
daily
IT-Tor, IT-Trf; https://phenocam.nau.edu/webcam/sites/torgnon-nd/ & https://phenocam.nau.edu/webcam/sites/torgnon-ld/ 
Snow Pits/Snow Surveys
Snow pits and snow density @IT-Tor and IT-Trf
Approximately 2-3 per snow season
Data Availability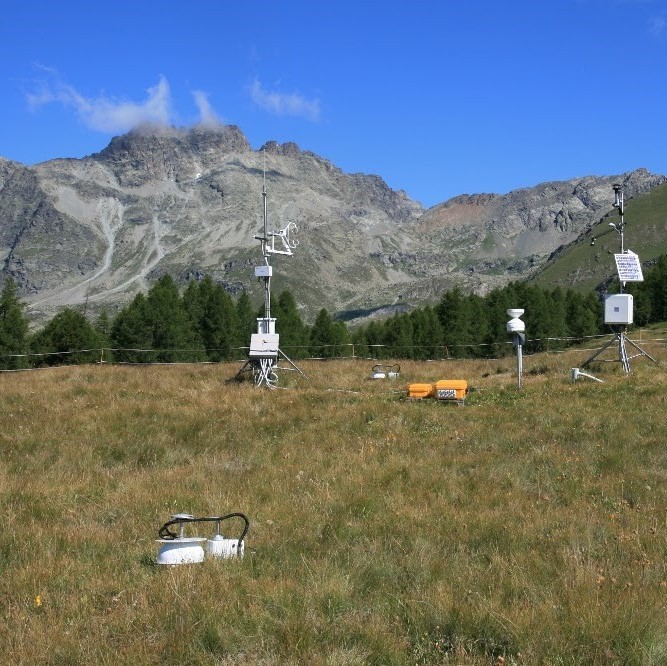 Geospatial Data
| | |
| --- | --- |
| Elevation | Digital elevation model (DEM) with 10 m resolution (2008) |
| Landcover and Soils | Landcover and soil types available from regional cartography portal https://geoportale.regione.vda.it/  |
| Stream/River Network | Location of the streams; Location of the lakes—Shapefiles available upon request to PI​ |
| Basin Delineation/Shapefile | Boundary of Torgnon Basin—Shapefile available upon request to PI |
Observational Data Availability 
Modelling Activities
Torgnon site has been a testbed for many alpine snow hydrological and ecohydrological modelling developments and applications over the past two decades. 
Contact & Further Information
Further Information
Contacts